It's time to take charge.
Life is busy and finding time to think about money can be stressful. At Gather FCU, you can seek help from a professional advisor who can help with simplifying saving so that you can do what you love. Meet our partner and certified Financial Advisor, Rylen Yamamoto, with Retirement Benefits Group.
Whether you're planning for retirement, saving for college for your children or grandchildren, or just trying to protect the financial future of the ones you care for the most, Rylen will help develop specific strategies to help you achieve your goals.
Plus, there are many other topics you can learn about, such as Life and Long Term Care Insurance, investing in a volatile stock market, Financial 101 or possibly accessing your 401K assets during this time of COVID-19.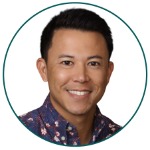 Rylen Yamamoto
CRPS, CPFA
Financial Advisor
1314 South King Street #1454
Honolulu, HI 96814
Office: 808.425.5035
Cell: 808.478.5515

Securities offered through Triad Advisors, LLC (member FINRA/SIPC). Investment advice offered through Resources Investment Advisors, LLC, an SEC-registered investment adviser. Retirement Benefits Group  and Resources Investment Advisors, LLC are separate entities from Triad Advisors, LLC.