It pays to learn about finance - literally!
Zogo is a gamified financial literacy app that rewards users for completing bite-sized financial literacy lessons on intelligently saving, spending, and managing their money. The app includes nearly 400 modules in 22 different topics, from opening a bank account to saving for retirement - and everything in between.
By completing modules, taking interactive five-question quizzes, and participating in daily trivia games, users earn virtual "pineapples" and work toward real-life rewards - like a $5 gift card to one of their favorite stores!
---
---
Why do parents love Zogo?
About 84% of teens say they look to their parents for information about money, according to a study by Junior Achievement

In a survey by EVERFI, only 43% of parents felt they were "well prepared" for financial conversations with their children

As an alternative form of education, T. Rowe Price reports that 3 out of 4 parents think financial apps are a good way to teach about financial matters
---
How do I get started?
It's easy! Simply scan this QR code: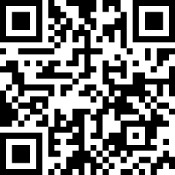 Or download the app from your app store and register using our access code: GATHERFCU or your zip code. 

View and download the "get started" guide here.
---