Business Insurance Services are available at Gather FCU through Atlas Insurance Agency, Inc. Their licensed, knowledgeable agents are here to help protect the business you've worked so hard to build. We place a high priority on understanding your business and its unique insurance needs.
We offer:
General Liability Insurance – Provides coverage for damages that you are legally liable for arising from your business premises, operations and products.


Property Insurance – Provides coverage for your buildings, equipment, inventory, computers, money or furniture.
Workers' Compensation – Delivers benefits for work-related injuries and illnesses sustained by you and your employees.
Auto Insurance – Provides valuable protection for your company-owned vehicles, leased or rented vehicles, and employees' vehicles used for business purposes.
Contact Darnell Aquino, and she will connect you with the right Insurance Agent for your business needs.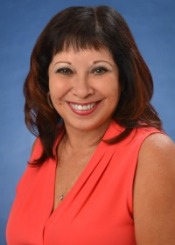 Darnell Aquino
Atlas Insurance agent, at Gather FCU's Kukui Grove West Office
(808) 533.8618